FOR TWENTY YEARS, OUR CONSULTANTS ADVISE EFFECTIVELY COMPANIES TO DEVELOP THEIR CONCEPT IN FRANCHISE IN FRANCE

Audit
How could you establish your business in France ? With its field experience Axe Réseaux has developed a unique decision support tool: AXR scoring. The firm's consultants are reviewing 120 checkpoints to determine how you could set up your business in France. We continue to favor a pragmatic approach, followed directly operational recommendations.
Validate your concept with an identification evidence ;
Prove its economic feasibility demonstrating the financial interest and profitability of the concept (attractiveness) ;
Provide financial support by a franchisor of the financing plan and the search for partners ;
Develop a coherent market study analyzing the existing potential on defined areas and advise on the choice of location based geomarketing criteria adapted ;
Advise you on the legal structure of distribution best suited to your concept as well as the various contractual choices required (deductible, brand licensing, franchise, affiliate commission, lease management …) ;
Help you choose the systems best suited and new information technologies to your concept.
Set up in France
Would you like to set up business in France ? Axe Réseaux supports you in your project: brand and market analysis, strategic planning, adaption of your concept, implementation of strategic recommendations, … We offer a service adapted to your needs.
Development Strategy: The study (eligible areas, market). Anticipation (the evolution of the market, network growth). Planning (strategy, steps, tools). Investments in a distribution mode and in a production tool.
Network Animation: Training your hosts. The establishment of reporting system. The establishment of visits Mystery Shoppers. Site Audit. Conflict management. Managing internal communication network.
Visual: Resumption of visuals and other marketing materials representative of the concept. Checking the legal registration of intellectual property and integration in the graphic charter. Resumption of the existing architectural Charter or creation specifications for its creation by an external provider.
Financial information: Benchmark financial items "franchise" of competitors. Resumption of business and financial information, in software integration for the development of forward-franchisor and partner. Calibration of charges and entrance fee, CAPEX and OPEX related to the launch and development of the network. Participation in the development of framework agreements with the financial and accounting partners.
Legal elements: Resumption of skill and legal peculiarities of the concept for creating a set of legal expenses. Linking with experts Lawyers distribution. Participation in construction meetings of the Partnership Agreement. Proofreading identification clauses "difficult" and writing a corresponding argument.
HR Organization: flowchart design franchisor and job descriptions, adequacy of resources with the existing structure. Identification of external recruitment needs, realization of the retro-planning hiring, training and related budget. Estimated schedule resources from support functions.
Candidate profile: Profile definition of the type of partner and its opposite. Development of psychological profile, creating a "candidate Specifications" taking the point hooks, goals, fears, type budget. Design team of the partner type and employee profile.
Training: Designing partner training plan, including initial theoretical training and practical initial training. Formalizing the accreditation of prior learning tools. Accompanying the approval procedure training. Design of accompanying supports the launch of an agency.
Partner Tools: Modeling tools and procedures necessary for the operation of the concept by a third party. Opening a company (rétroplanning, media plan, …). Business Operations (operating manual, manual branding, …). Support functions (planning management, management control, Electronic Document Management). The application (user manual CRM, business software user tutorial …).
Master Franchise
Axe Réseaux helps you to build your Master franchise in France.We use the above methodology to include the formalization of your organizational skills. Ie the creation of Master Franchisee Tools in order to convey your expertise in development on its contract area. Our consultant write an organizational manual. In parallel, we support you to set the master franchisee profile you need. Then we proceed with recruitment.
Recruitment
Axe Réseaux offers recruitment services to franchisees, master franchisees and network professionals (developers, animators , …).
To recruit franchisees our methodology is structured as follows:
Media plan: Definition of the media plan and offline recruitment media. Choice of media (internet, press, emailing, fairs). Development of planning, (format, content, duration). Setting up the editing process of press releases and provision of franchises journalists file.
Visual & Content: Design of the content (text and image) of the various documents (brochure, web page, kakémono) to feed the media plan.
Training: Building a list of frequently asked questions and associated pitch. Individualized course of role play. Discount manual of good practices for the various trade fairs.
Process: Implementation of Applicant Tracking Software, possible internal training. Reporting of applications, monitoring dashboard activity.
Axe Réseaux offers recruitment services to franchisees, master franchisees and network professionals (developers, animators , …).To recruit franchisees our methodology is structured as follows:
Definition of the position and its environment: This is a good understanding of the context of recruitment, understand the issues and objectives of the position.
Identification of a first list of candidates : On the exploitation of our database, network of contacts and direct search for candidates in target companies.
Qualification of candidates: Qualification prior to reading the sent items, telephone calls, physical meetings.
Monitoring and reporting: We follow up "over the water" with a monthly summary that incorporates the responses of candidates on the corporate image, job content, remuneration elements …
Presentation of candidates: Writing a file for each candidate including the candidate's CV, a psychological analysis of its functional expertise and our comments.
Integration of the candidate: Accompanying applicant in his post taken through regular calls on its objectives and achievements.
In 2010, Laurent Delafontaine imagine Cabinet AXE RESEAUX. His goal? Leveraging its dual experience "Franchisor and Consultant" for entrepreneurs, network managers, franchise professionals … by supporting them in their development.
To finalize this project in late 2010, he joined Jean Beaudoin, Expert on French Franchise Federation and co-author of several books, and Sébastien Steinmetz, polytechnic, risk management specialist and corporate finance transactions .
In 2014, the Cabinet is strengthened with the arrival of David Borgel, the company's executive Franchise-Me-Up and former director of development Midas network. By David takes on an adventure to bring its expertise in the operational, legal and financial as well as his experience in the recruitment of independent contractors.
With its four associates and four operational consultants, AXE RESEAUX has developed a unique methodology and tools while surrounding himself with the best experts in the franchise. The Cabinet today sees its recognized experience in many industries as evidenced by more than fifty clients.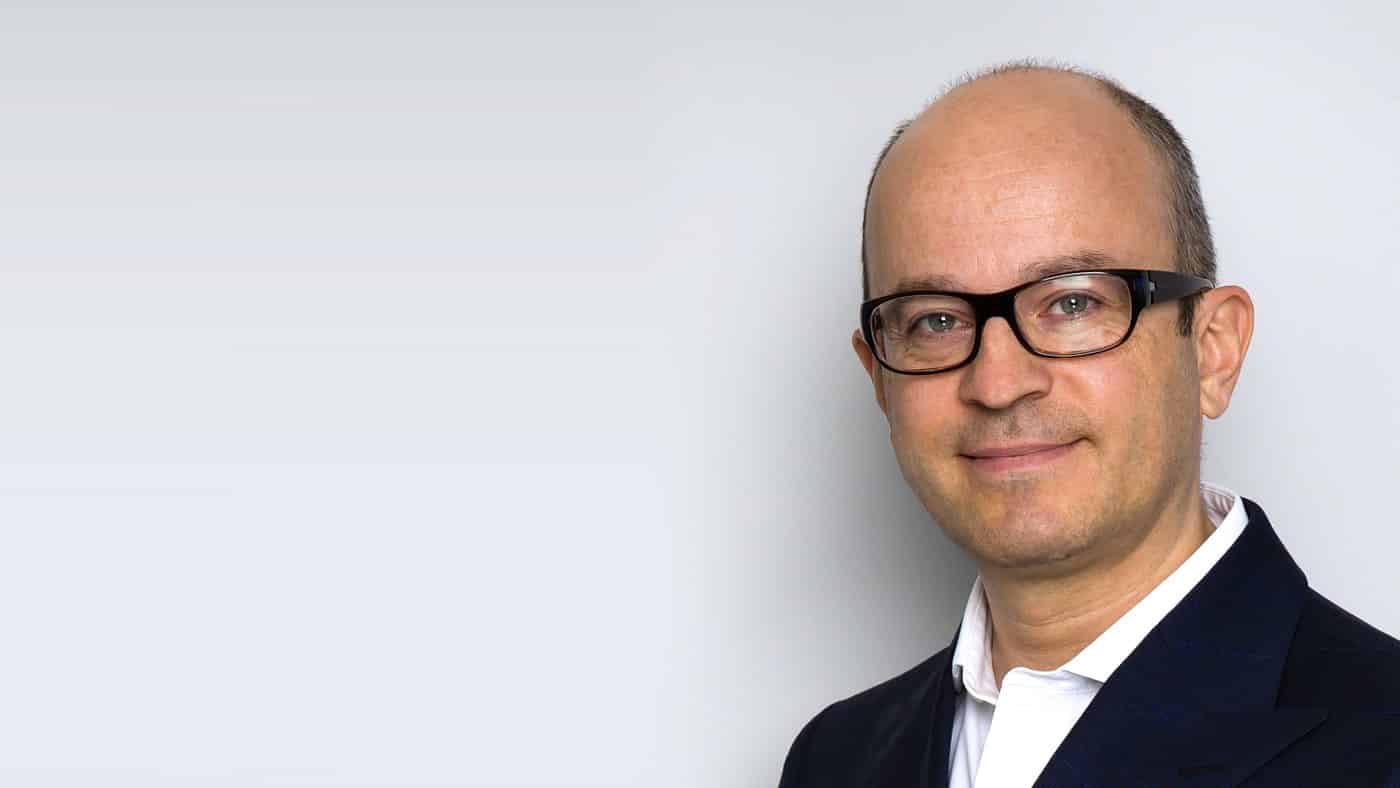 Laurent Delafontaine,
Active Partner & Consultant
"We can operate, for our clients, at each stage of the franchising process".
"Our ultimate goal is to use the best practices and methodologies from our consultants experiences to insure you a personalize accompaniment".
"We build together a project in line with you ideas and expectations "